Regular price
$199.50 USD
Sale price
$59.95 USD
Unit price
per
Member Price $47.96 💰
Sale
Sold out
The iconic Vietnam-era Bell UH-1 Iroquois "Huey" pin, featuring a bronze plated design, this pin is the perfect gift for you, or a loved one who supports our Vietnam Veterans, or has served our country with honor and pride.
Dual-post mount to secure your pin wherever you like!
Perfect to wear on hats, vests, jackets, shirts, bags, etc.
All pins at Fallen Yet Not Forgotten are hand-made and all are designed/shipped in the USA. Get yours today.
Unsure about our products or service? Checkout our 11,000+ verified reviews from our wonderful customers! Verified Customer Reviews
The Bell UH-1 Iroquois "Huey" is recognized as one of the most iconic helicopters in the world. Having served the US Military in active duty from 1959-2005, the Huey saw the majority of its' action during the Vietnam War, flying our troops in & out on countless combat as well as rescue missions. Countless missions during the Vietnam War took their toll on the Huey and its' crew, losing 1,074 pilots, 1,103 crew members, and 3,305 total crafts. Over 7,000+ UH-1 Huey's served in Vietnam, flying a total of 7,531,955 flight hours. The Huey and its' crew were directly responsible for airlifting over 90,000+ patients out of harms way, saving thousands of lives in the process. We owe the UH-1 Huey's and their crew members a debt of gratitude for their service and sacrifice.
CRAFTSMANSHIP

All Coins & Pins are handcrafted from Steel to the highest quality.

Our coins measure to 2" x 2", weigh 1 oz, and come in a protective case.
LIFETIME WARRANTY

All coins & pins are backed by our Lifetime Warranty, ensuring lasting quality, durability, and your satisfaction for years to come.
SHIPPING & RETURNS

All orders ship from our warehouse in Rogers, Arkansas using USPS Shipping with tracking. We offer hassle-free returns with our money back guarantee, designed to make your experience with us as smooth and satisfying as possible.
Share
View full details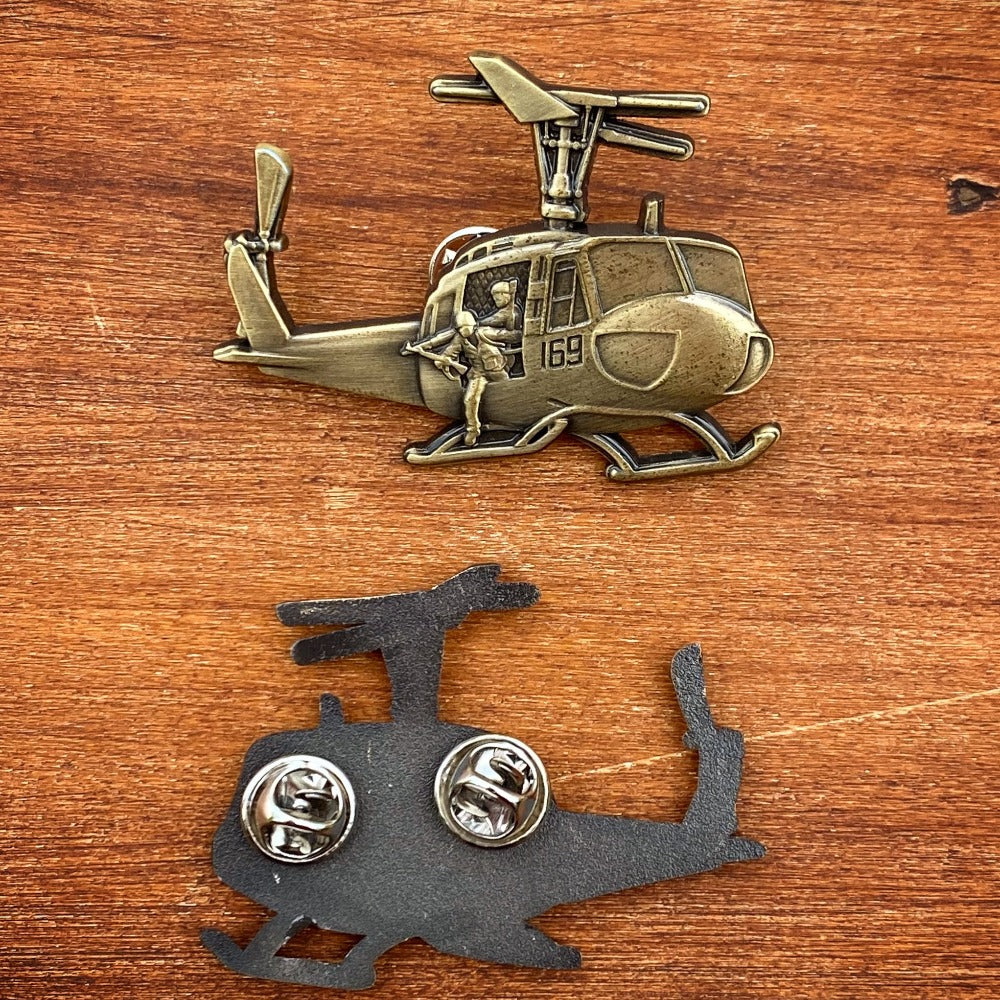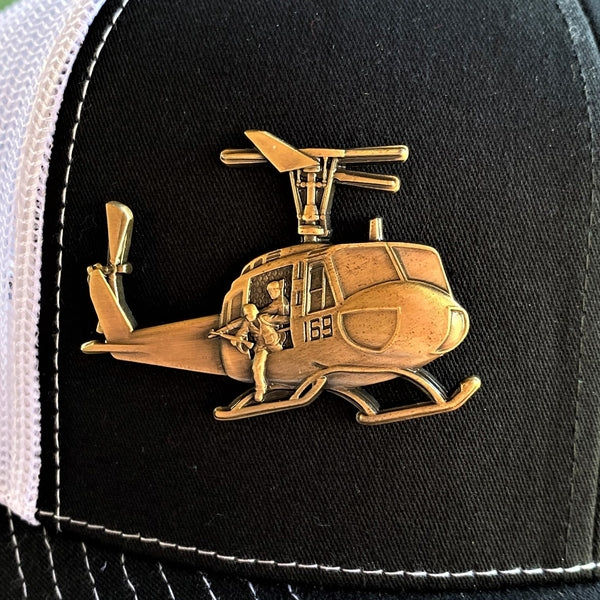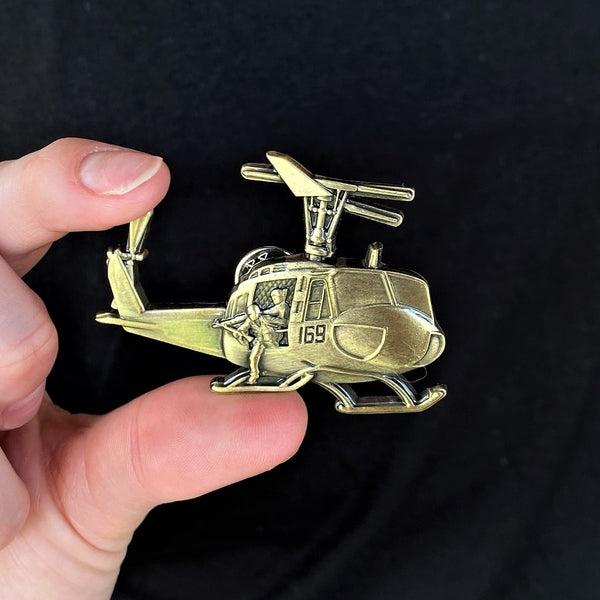 Voices of Gratitude: Our Customers Share Their Stories
⭐️⭐️⭐️⭐️⭐️

"As a Combat Veteran of the Gulf War. I love to give these to people I come across. I actually have given one to a WW2 Veteran and he was overwhelmed by the gift. I love all my brothers and sisters and wish I could them all one. Great product."

-John W.

⭐️⭐️⭐️⭐️⭐️

"Love these coins. I buy 20 at a time and give them to Vets I meet along the way."

-Frank J.

⭐️⭐️⭐️⭐️⭐️

"I have loved to give these out to the veterans that come in to my retail environment where I work.

They are so grateful, some are brought to tears, and the conversation starters it starts for those that are waiting is amazing."

-Navy brat, Regina