Regular price
$199.50 USD
Sale price
$59.95 USD
Unit price
per
Member Price $47.96 💰
Sale
Sold out
Featuring a bronze plated hand carved anchors and a Coast Guard Cutter, this US Coast Guard Veteran pin is the perfect gift for you or a loved one who has served our country with honor and pride.
Dual-post mount to secure your pin wherever you like!
Measures 1.25"H x 1.25"W
Perfect to wear on hats, vests, jackets, shirts, bags, etc.
All pins at Fallen Yet Not Forgotten are hand-made and all are designed/shipped in the USA. Get yours today.
Unsure about our products or service? Checkout our 11,000+ verified reviews from our wonderful customers! Verified Customer Reviews
Founded on August 4th, 1790 as the US Revenue-Marine to collect customs duties at sea ports, the United States Coast Guard is the coastal defense force for the United States. The Coast Guard is unique in its' ability to operate in both domestic and international waters, depending on what department it is operating under. Search and Rescue missions, coastal defense, and maritime law enforcement are some of the Coast Guards' main duties. Todays' Coast Guard that we know was formed on January 28th, 1915 by a merger of the US Revenue Cutter Service and the US Life Saving Service. There are nearly 20 million Veterans of the United States Military with US Coast Guard Veterans making up a portion of that number. The Coast Guard has been involved in a large number of major conflicts the United States has fought in dating back to the founding of our country, to include the Revolutionary War, War of 1812, Mexican-American War, Civil War, Spanish-American War, World War 1, World War 2, Korean War, Vietnam War, Persian Gulf War, Iraq War, War in Afghanistan, and the GWOT (Global War on Terrorism).
CRAFTSMANSHIP

All Coins & Pins are handcrafted from Steel to the highest quality.

Our coins measure to 2" x 2", weigh 1 oz, and come in a protective case.
LIFETIME WARRANTY

All coins & pins are backed by our Lifetime Warranty, ensuring lasting quality, durability, and your satisfaction for years to come.
SHIPPING & RETURNS

All orders ship from our warehouse in Rogers, Arkansas using USPS Shipping with tracking. We offer hassle-free returns with our money back guarantee, designed to make your experience with us as smooth and satisfying as possible.
Share
View full details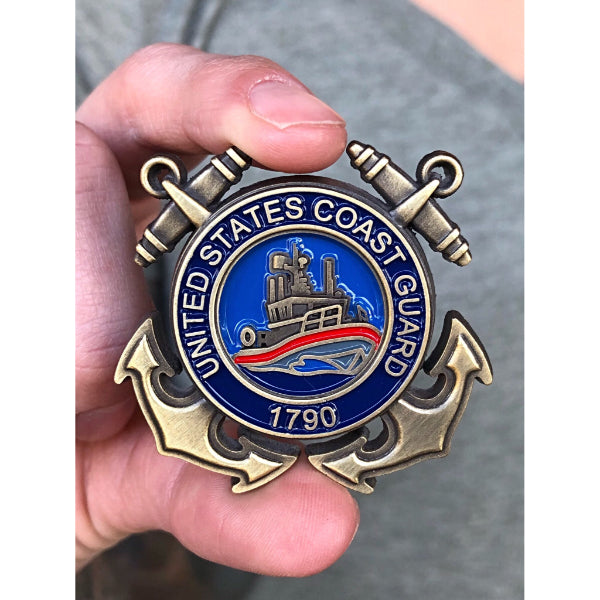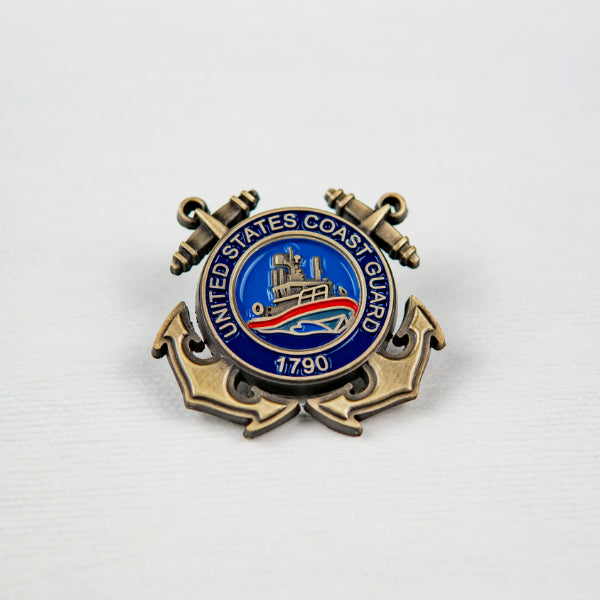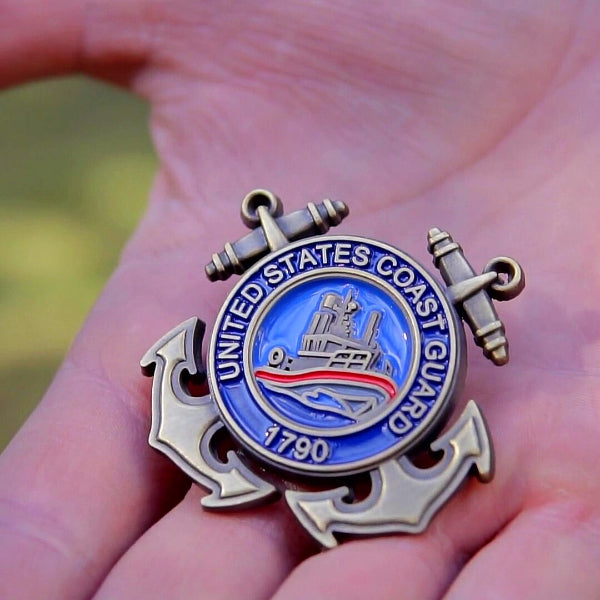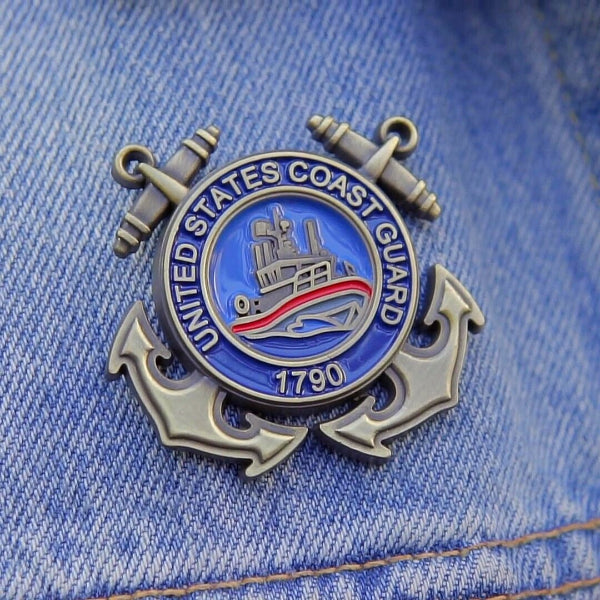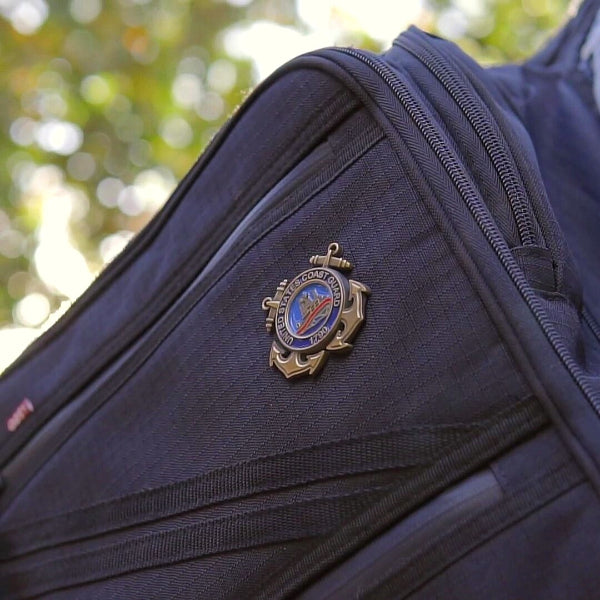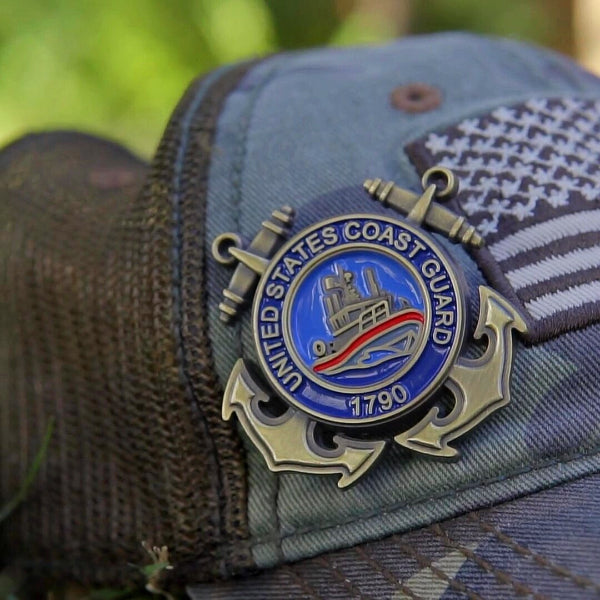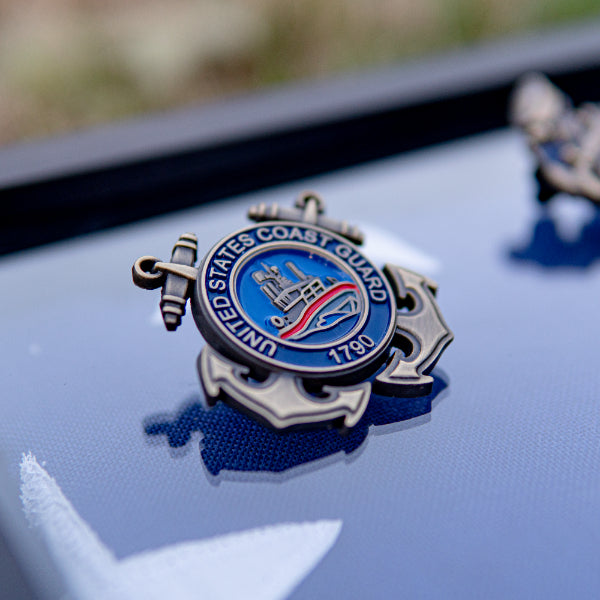 Voices of Gratitude: Our Customers Share Their Stories
⭐️⭐️⭐️⭐️⭐️

"As a Combat Veteran of the Gulf War. I love to give these to people I come across. I actually have given one to a WW2 Veteran and he was overwhelmed by the gift. I love all my brothers and sisters and wish I could them all one. Great product."

-John W.

⭐️⭐️⭐️⭐️⭐️

"Love these coins. I buy 20 at a time and give them to Vets I meet along the way."

-Frank J.

⭐️⭐️⭐️⭐️⭐️

"I have loved to give these out to the veterans that come in to my retail environment where I work.

They are so grateful, some are brought to tears, and the conversation starters it starts for those that are waiting is amazing."

-Navy brat, Regina